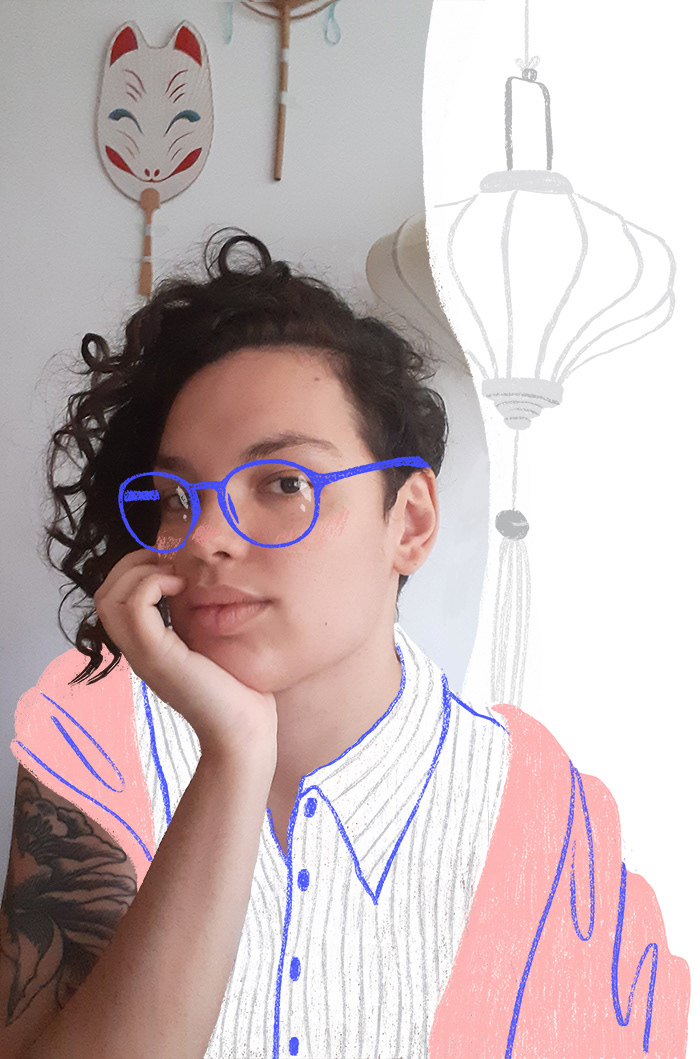 I am an illustrator and graphic designer from Rio de Janeiro, Brazil.
I am constantly inspired by travelling and experiencing different cultures, which has led me to fall in love with asian/japanese minimalist aesthetics and studying the many forms of feminism. Add that to all sorts of different mediums, from digital illustration to painting large murals, and it's how I'm working hard to look for my own artistic voice. 
​​​​​​​
When I'm not working, you can find me meditating or daydreaming about bigger projects and the next city I'm going to live in.
​​​​​​​​​​​​​​
 I`m available for freelance work, commissions, collaborations and more : ) send an email at

mdechoch@gmail.com 
2017
Art History - Extension Course at PUC Rio
2010-2016

ESDI / UERJ 
Bachelor of Design at Escola Superior de Desenho Industrial, Universidade do Estado do Rio de Janeiro, Brazil
2013-2014

 Central Saint Martins 
One year long scholarship with Science Without Borders at Central Saint Martins, University of the Arts London, studying Graphic Design and Typography
Extra-curricular classes & workshops: 
Calligraphy, Brush Lettering, Sign Painting, Watercolors, Letterpress, Linocut, 2d Animation, Typography, Pattern Design, Passion Projects, Drawing Anatomy, and more...
2018 - NOW
Freelancer Graphic Designer + Illustrator
2016 - 2018
Graphic Designer at Comida da Gente
2014 - 2015
Intern at Raf Design Agency
2014
Intern at Superfantastic Agency, in London
2013
Intern at Aeroplano Mkt
2012
Tutor at Traditional Media Class, at ESDI/UERJ