Illustrations

for a Feminist Calendar representing 12 pioneer women of different areas and times in history. From  Marta, a brazillian feminine futboll icon, to Agnès Varda, cinema director and Oscar winner - each c

hoice for the months of 2023 are relevant for women's history.
Ilustrações para a Agenda Feminista 2023, representando 12 mulheres pioneiras em áreas e épocas da história diferentes. Desde Marta, ícone do futebol feminino brasileiro, a Agnès Varda , diretora de cinema com vários títulos feministas e um Óscar pelo conjunto de sua obra, cada escolha para os meses de 2023 são relevantes para a história. 
Client

/Cliente:

 

 Bazar do Tempo @bazardotempo
Publishers

/Editoras:

  

Ana Cecilia Impellizieri Martins, Meira Santana and Cláudia Lamego
Editorial Design

/Projeto Editorial:

Leticia Quintilhano @leticiaquintilhano
Ilustrations

/Ilustrações:

 Mila de Choch
I created twelve portraits in total, that were placed as oppenings for each month of the agenda, followed by a text explaining the woman's relevance to history.

Foram doze retratos desenvolvidos no total, utilizados para a abertura de cada mês da agenda, acompanhados por um texto explicando a história de cada mulher.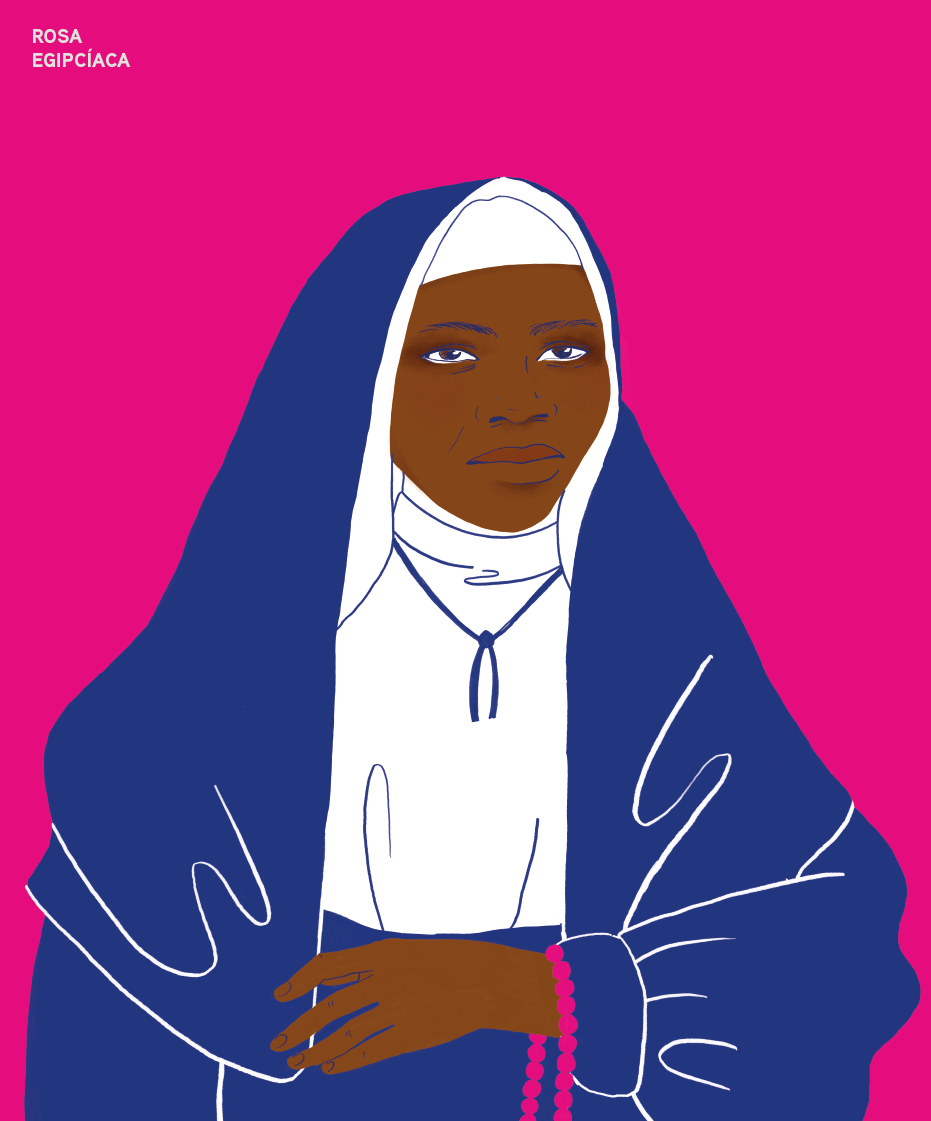 The illustration process went from lineart to color and final artwork, with added details, shades and fine lines.  
I worked on all the illustrations simultaneously  to align the level of details and combination of colors of the project as a whole.
O processo de ilustração foi a partir da aprovação do estudo em linhas, para áreas de cor, até a ilustração final, com detalhes de sombras e traços finos. Eu trabalhei em todas as ilustrações simultaneamente, avançando nas etapas para alinhar o nível de detalhes e combinações de cores em conjunto no projeto.
I also created additional flower illustration for other pages inside the agenda, such as the oppening pages.
Também criei ilustrações adicionais de flores para outras páginas dentro da agenda, como páginas de abertura.
The agenda is part of a reading club called Clube F., and it's also available now to be purchased individually on the publisher's website (based in Brazil).